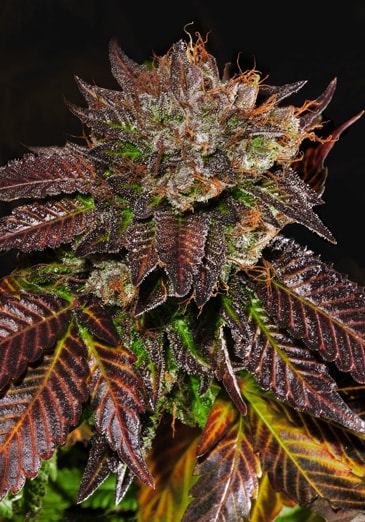 6 seeds
Africa Unite feminized
THC: 26%
Origin: African
Type: 100% Indica
Height: 70 - 110 cm
Flowering: 60 - 70 days
Harvest: 400 - 500 g/m2
General description
Africa Unite is a strain of friendship, because it originates from Africa, but was created in Jamaica. The African parent of this cannabis strain was resinous Indica marijuana widely respected by locals for top quality hasheesh made of it. Marley Seedbank crossed the African Indica with a secret Indica strain for bigger buds, the result then underwent backcrossing and was stabilized as what we now know as Africa Unite.
Grow peculiarities
In cultivation, Africa Unite is not difficult (like most pure Indicas) and can successfully be grown and harvest by novice growers. Out of doors it turns to flowering in September, and in 60-70 days the cannabis can be harvested. Plants are of a classical Indica appearance: medium-height and bushy, with massive flowers and thick stem. Nonetheless, whilst flowering Africa Unite may need additional supports. Africa Unite likes to be grown in indoor setups as well as out of doors, in greenhouses, etc. Being rich in resin, Africa Unite resists well to mold and fungi, nor can most insect parasites injure this cannabis. Typical indoor harvest with Africa Unite will be 400-500 g/m2, and enough space out of doors will reward you with some 50-100 g more. It is highly recommended to use SCRoG, LST or FIM on Africa Unite, because its mighty potential needs even and overall lighting for full realization.
Effect
Dry buds smoke somewhat earthy. Smoking results in a purest heaviest stone that some beginners find way too heavy. Africa Unite is a strong antispastic relaxant that boosts up your appetite and makes you sound asleep 2-3 hours after. This cannabis is more preferable for night use. Its high concentration of cannabinoids makes Africa Unite a medical strain that successfully works against insomnia, headaches, high blood pressure, muscular hypertonus.