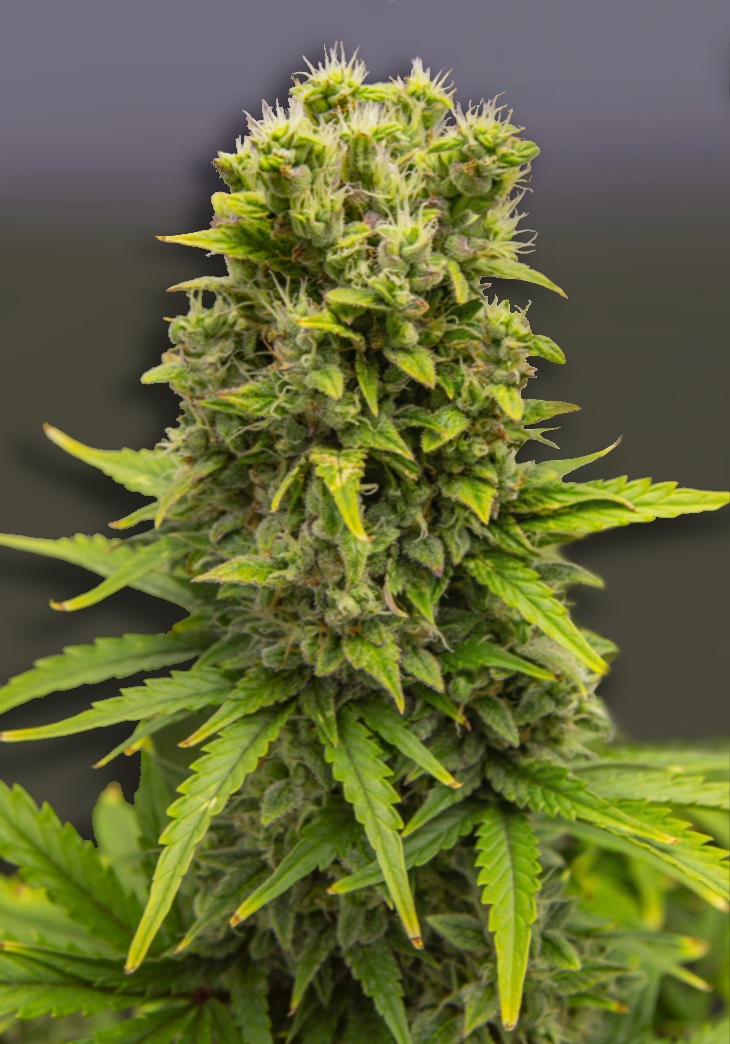 6 seeds

Auto Gagarin Fast
THC: 27%
Origin: Jamaican, Afghani, Hawaiian
Type: 75% Indica / 20% Sativa
Height: 100 - 120 cm
Flowering: 50-56 days
Harvest: 300 - 450 g/m2
General Description
Meet a quicker champion, Auto Gagarin Fast! Bred about a decade ago, non-fast Auto Gagarin has been an overall success: an exotic sample of Jamaican and Hawaiian genetics, coffee-smelling and rich both in resin and THC, it rocked the market! Yet, some would regard its flowering period as "too long" – truly, it takes longer to bloom than most autoflowering Indicas do. Hence a faster version was created, with genetics nothing different: Auto Gagarin Fast is basically several fast-yielding Gagarin phenotypes crossed together, afterwards repeating selection cycles in prognosed combinations until the result was perfect.
The new hybrid has preserved the original lush coffee odor and beautiful appearance associated with Gagarin marijuana. A highly exotic and refined leaning Indica, this strain traces back to Hawaiian, Jamaican and Afghani landrace marijuana and thus boasts a bright contrasting color, while its resin amounts are estimated as beyond average. Compared to the previous autoflowering version, Auto Gagarin Fast has shown equal bud / resin productivity taking into account its smaller size and shorter life period!
Grow Peculiarities
Sturdy and strong-shaped bushes worked hard through the vegetative phase forming vigorous foliage, strong juicy stems and a branchy structure. With some training, plants didn't look like a smaller option! Sativa genetics at this stage was obvious in a lighter shade of green that Auto Gagarin Fast most probably inherits from its Hawaiian parent. About one week before blooming a hasheesh earthy scent became noticeable, then along with a burst in growth preflowers would appear.
In about 9 weeks all internodal space was filled with resinous and resilient buds of intricate shape and hypnotic coloring (it kept changing until harvest point). During blooming, plants had no trouble with fungi or pests: the former could be resisted because of partially Sativa parentage, while the latter could not attack Gagarin Fast owing to its intensive resin production. New and new floral growth appeared in dense nuggets, giving non-trained plants a pyramid shape by the end of flowering. Massive colas, pungent musky odor sweetened with coffee and cocoa hints.
Effect
These spicy buds resemble an unusual incense, resilient and hard on the squeeze, sticky – clearly a memorable smoke! Indeed, the tripping promises a lot from the very start: first 15 minutes usually pass in an enlivened mood (20% uplifting Sativa genes) followed with a state of profound and dreamful relaxation. In medical purposes Gagarin Fast Day-Neutral can be efficient against chronic pains, arthritis, insomnia and nutrition disorders, nausea, irritability and anxiety, PTSD. Stimulates appetite, makes for long and deep night sleep. Efficient against muscle cramps and spasms of any nature, women's periodic pains.
Hasheesh and other extracts can be conveniently produced from Gagarin Fast yields due to its champion level trichoma activity. However, with a THC and CBD concentration so high, this bud itself is stronger than most cannabis extracts! Its psychedelic impact is noticeable for 2 hours, plus about 1 hour's after effects.