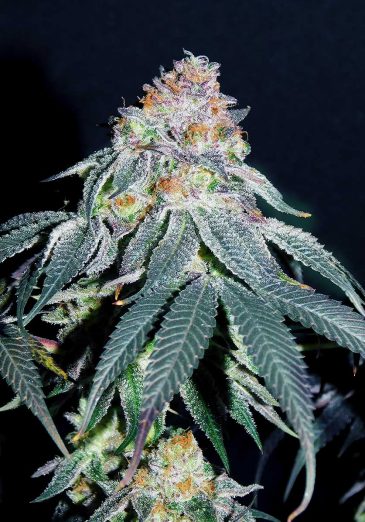 6 seeds

Auto Gorilla #5
THC: 25%
Origin: Brazilian, Mexican, Afghani
Type: 83% Indica / 12% Sativa
Height: 120 - 150 cm
Flowering: 60 days
Harvest: 600-800 g/m2
General description
Auto Gorilla #5 is a heavy yielder and stoner created by crossing Gorilla Glue with an equally potent autoflowering Indica-dominant variety that matched Gorilla's impressive resin production. Thus Marley Seedbank breeders have managed to enhance this strain's yielding rates and vigor. Genetically Auto Gorilla #5 originates from Brazilian, Thai, Mexican and Afghani cannabis. 
Grow peculiarities
While testing Auto Gorilla #5 mother plants in Jamaica, Marley Seedbank crew estimated it as a sturdy variety resistant to most molds and insect parasites. Auto Gorilla #5 flourished both in and out of doors, in soil and soilless growing models. Expect a pungent stench on flowering. Out of doors Auto Gorilla #5 cannabis was ready for harvesting by end of August. 
Effect
The original fruity smell with diesel hints is preserved, but has now been enriched with more sweet and sour tones. Auto Gorilla #5 induces a powerful sedative effect able to block chronic pains, helping against insomnia, seizures, appetite disorders and nausea. Tripping with this strain has been described as a colorful psychedelic experience that includes alterations in time and space perception lasting for solid 2 hours followed by a pleasant after-stone trace.