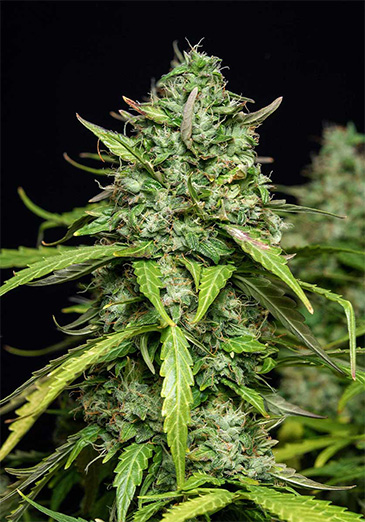 6 seeds

Auto Satori
THC: 27%
Origin: Nepalese, Afghani, Thai
Type: 83% Sativa / 12% Indica
Height: 120 - 160 cm
Flowering: 70 days
Harvest: 400-600 g/m2
General description
Growers, breeders and cannabis connoisseurs all over the world value the famous Satori genotype for its extreme potency and exquisite aroma. Descending from Nepalese landrace marijuana, this flamboyant variety has always been top-shelf, so wouldn't it be easier to make Satori any better? Marley Seedbank crew is proud to answer this challenge by crossing Satori with an autoflowering Colombian Sativa strain of a high THC percentage. The new Auto Satori is sturdier, produces 15-20% more resin and is more Sativa!
Grow peculiarities
During breeders' testing Auto Satori mother plants demonstrated a great level of adaptability and universality, flourishing both indoors and out-of-doors, in soil or non-soil models. In structure and overall appearance plants are definitely a leaning Sativa: slender and a brighter shade of green. Be prepared for quite a stench further into flowering. Ready for outdoor harvesting by mid September.
Effect
Auto Satori induces an impressive cerebral impact, but doesn't usually cause a "rush" state of mind. With its overt energizing properties, Auto Satori works great as a wake-and-bake strain. The clarity of your thoughts and senses become amazing with this psychedelic cocktail of Afghani, Thai, Hawaiian and Colombian cannabis. Auto Satori effect lasts for 2-3 hours and is appropriate for any daytime.