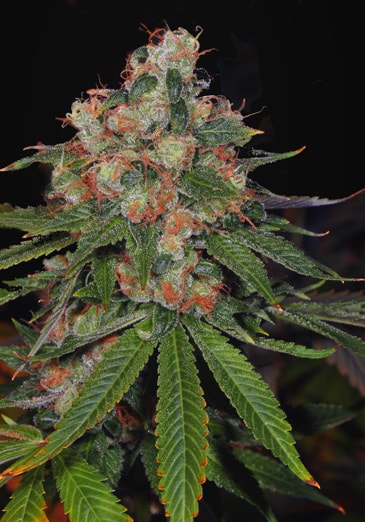 6 seeds

Auto Jamaica Feminized
THC: 25%
Origin: Jamaican, Cuban
Type: Indica / Sativa
Height: 80 - 140 cm cm
Flowering: 70 days days
Harvest: 350-450 g/m2
General description
Auto Jamaica is an autoflowering hybrid based mainly on Cuban Indica crossed with a brightest Jamaican Sativa landrace that the breeders could find in Jamaica. The strain is designed as a mild energetic weed with a heavy enjoyable stone following.
Grow peculiarities
Auto Jamaica buds give an intense pine odour. The typical 350-450 g/m2 harvest typically produced by Auto Jamaica can be increased with cannabis training such as LST and SCRoG. Dried and cured buds smell of lime and pine, smoke tastes flowerish with a fresh aftertaste. Auto Jamaica produces strong and healthy plants of medium height, but rich in blossom, mostly with 3-5 side colas, leaves somewhat more protruded than normal Indica leaves, but shorter and broader than those of Sativa.. The slight Ruderalis influence gives this strain vigor and resistance to molds, also Ruderalis genes make for its short height. A very outdoor strain, productively grown indoors as well.
Effect
Users report Auto Jamaica to rise one's creativity and imaginative thinking, also the strain tends to produce changes in perception of space, time and gravity. Auto Jamaica is trippy, its drive changes into total placidity and back again. Does not normally block your communication, though, one of the best marijuana strains for partying up late. Proven a remedy against depression and appetite disorders.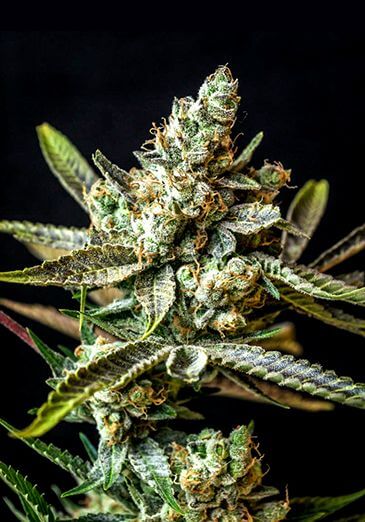 6 seeds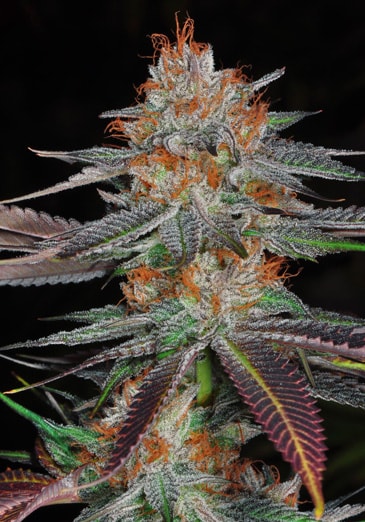 6 seeds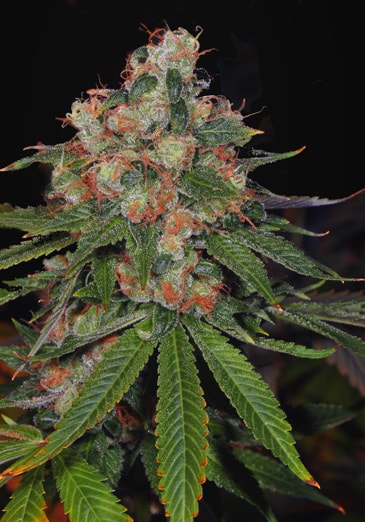 6 seeds