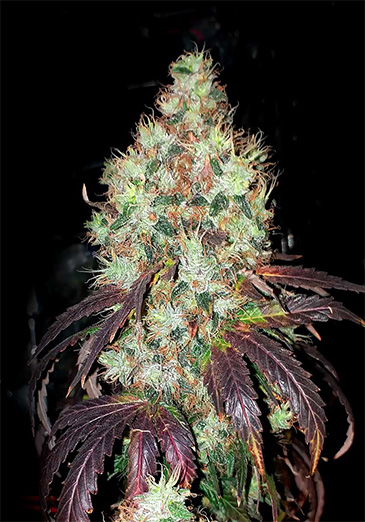 6 seeds
Chocolate Cookies
THC: >25%
Origin: USA
Type: 80% Indica, 20% Sativa
Height: 120-180 cm
Flowering: 63 days
Harvest: 500 - 800 g/m2
General description
Sweet smelling, vigorous and incredibly delicious, Chocolate Cookies is a cross between Chocolope and OG Kush. Seeking to enhance its qualities, we have added genes of a potent and resinous Afghani Indica whose fruity aroma was neatly combined with a high THC percentage. Thus, our version of Chocolate Cookies is significantly more potent, produces a great deal of sticky resin and has gained more sturdiness as well. The genetics is a diverse mixture of Colombian, Mexican, Thai, Indian, Brazilian, Pakistani and Afghan varieties.
Grow peculiarities
Exotic as it is, Chocolate Cookies by Marley Seedbank can surprise you with its low cultivation demands. This non-capricious strain may only be a problem to novice growers because of its size, slightly above average – in all other aspects it can be recommended to the inexperienced. Despite being a leaning Indica, Chocolate Cookies carries the features of both varieties in its appearance and especially its rich smell whilst blooming, resembling of freshly baked cookies. Outdoors plants become fully ripe for harvesting by mid September – early October.
Effect
As for its newly increased potency, Chocolate Cookies is a diamond for those desiring new cannabis impressions. Imagine the feelings that Alice experienced in Wonderland: everything looks brand new and extraordinary while any problems you could possibly recall are left behind, in another world. Chocolate Cookies induces a heavy stone that may overwhelm even hardy stoners with years of smoke under their belt. Can be medically applied for treating pains, nausea, insomnia, panic attacks and bipolar syndrome, depression. This 3 hours' tripping feels best at night time!