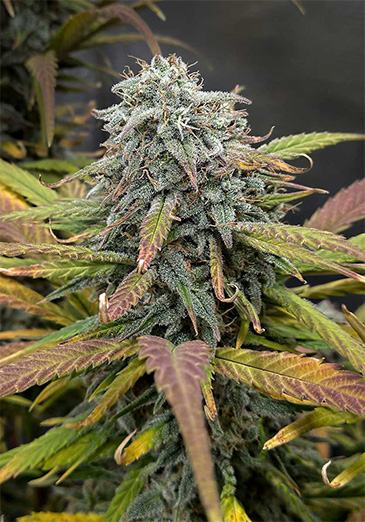 6 seeds
Green Gelato
THC: 26%
Origin: Colombia / Afghanistan / South Africa
Type: 70% Sativa, 30% Indica
Height: 150-175 cm
Flowering: 63 - 70 days
Harvest: 500 - 800 g/m2
General description
Green Gelato is famous as the best-tasting cannabis ever. With its unique sour-sweet aroma that has something slightly creamy about it, this unbelievable strain has conquered gourmands' hearts all over the world. However, apart from such outstanding likeness to the Italian dessert, Green Gelato can also be admired for its higher THC percentage and uncommon psychedelic impact. Marley Seedbank never miss an opportunity to be creative: by crossing Green Gelato with a selectively potent Colombian Sativa, we have managed to increased THC even more!
Grow peculiarities
So, our crafty version of Green Gelato is utterly Sativa-dominant, which makes it somewhat tricky for beginners to grow. On the other hand, it has gained more vigor due to Colombian genes – less problematic in cultivation from now on. More of an outdoor strain, Green Gelato by Marley Seedbank can also flourish in indoor environment if provided enough space and light. Expect an intensive rose-like smell on blooming. Brightly colored Sativa plants are a charming sight with their intricate buds shape! Outdoor harvest time is around late October.
Effect
The dreamy state that Green Gelato immerses human mind into can be simply described in two words: "giddy goat", which means users feel both disorientated and ecstatically happy. Green Gelato is mostly great for celebrations and parties, dancing sessions and out-of-the-box conversation as well as meditation and Tantra, sexual intercourse, all kinds of outdoor activities. Can be medically prescribed for those combating depression. The trippy effect lasts for solid 2.5 – 3 hours and is more advisable for afternoon or morning use.