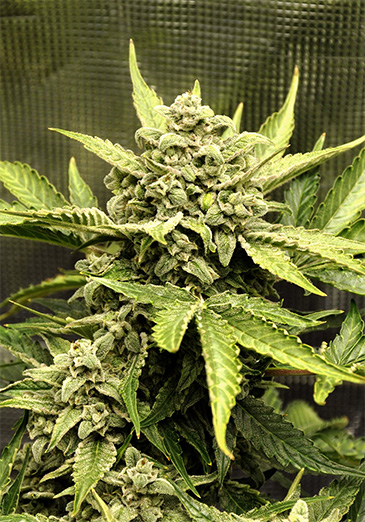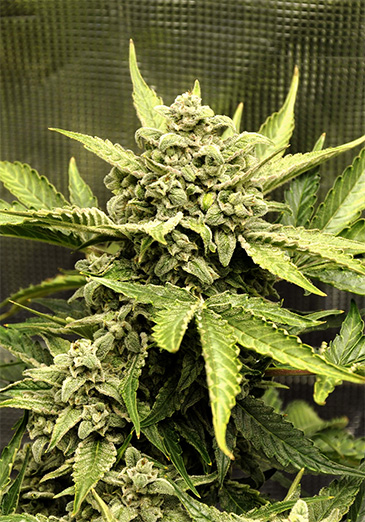 6 seeds
Green Crack
THC: 26%
Origin: Colombian / Mexican / Afghani
Type: 80% Sativa, 20% Indica
Height: 140 - 180 cm
Flowering: 63 - 70 days
Harvest: 450 - 700 g/m2
General description
The stimulating powers of Green Crack are fully illustrated in the title of this fruit-tasting Sativa that has been valued all around the globe. Marley Seedbank has attempted to make Green Crack an even more outstanding strain by crossing it with a mango-tasting Colombian Sativa with potency way above average. Apart from that Green Crack's lineage includes Mexican and Afghani genetics, just as it should. Both the original tropic fruit taste and uplifting effects have been preserved and enhanced, while you can enjoy them in a bigger and more productive version!
Grow peculiarities
Due to the sturdy varieties making its parentage, Green Crack can be recommended to novice growers. These strong plants have been proven to flourish in grow boxes, outdoor plantations and terraces, greenhouses, soil and non-soil environment. The only possible problem with Green Crack you may encounter is its excessive stench inherited from Skunk #1. Also plants may need additional support further into flowering to help them sustain their weighty colas. Resistant to molds and most insect parasites, Green Crack can also tolerate hot weather if provided enough watering. Outdoor harvest time is due in early October.
Effect
On breaking, dry and cured buds give off fruity smell with slightly noticeable cedar and skunky notes. Smoking Green Crack tastes better than the forbidden fruit: the mango aftertaste and brightest kind of euphory are a perfect couple! Green Crack is unbeatable as a wake-and-bake strain as well as party smoke, it also makes any outdoor time spending a unique psychedelic experience of unity with nature. Great stuff for sexual intercourse, since your body does not feel heavy, but your sensibility increases. Expect 2-3 hours' tripping that fits for any daytime.