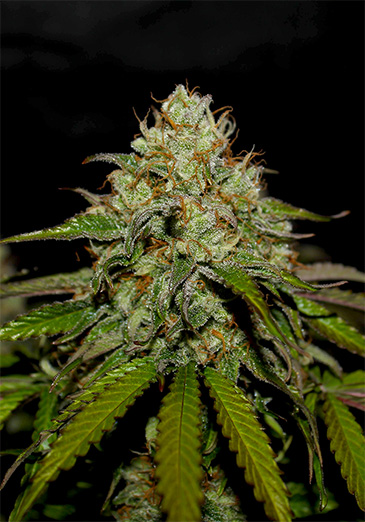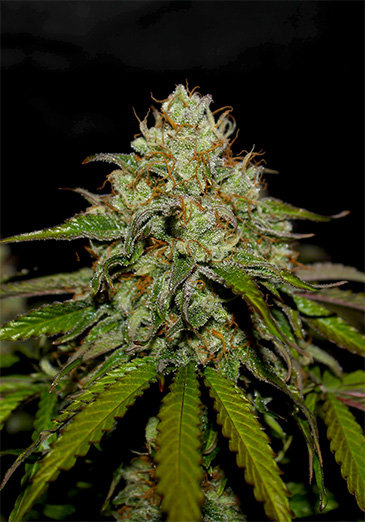 6 seeds
Tangie
THC: 25%
Origin: Mexico / USA / Colombia
Type: 85% Sativa, 15% Indica
Height: 150 - 180 cm
Flowering: 70 days
Harvest: 500 - 800 g/m2
General description
Tangie is a Californian strain famous for its yummy tangerine aroma, reliability and a stimulating cerebral high. Its parent strains, Californian Orange and Skunk #1 are truly elite. Could it be any better? Marley Seedbank says yes! For this purpose we have derived a special citrus-tasting Sativa with THC concentration above average. Crossing Tangie with this secret strain has not taken away the fancy orange smell at all – in fact, it is now even sweeter. Tangie by Marley Seedbank is based on Mexican, USA, Colombian and Afghanistan cannabis genetics.
Grow peculiarities
Sturdy and stable, Tangie is extremely enjoyable to grow, especially when the smell comes around (approximately 5-6th week of vegetation). Adaptable to indoor and outdoor conditions, soil or non-soil, Tangie produces hardy and healthy plants mostly immune to molds and insect parasites. Novice growers report having no difficulties with this strain provided there is enough space. The odor Tangie emits on flowering stage is strong, but hardly pungent. Expect harvest time in late September – early October.
Effect
Tangie tripping is probably the most euphoric experience one can get from smoking cannabis – the smile just doesn't leave your face. Never blocking your body, Tangie allows for fun time spending in or out of doors. Also, being cerebral high works great for conversation and producing brand new ideas. Great buds to enjoy during daytime break at work, as many businessmen do. Can be applied medically for alleviating such conditions as depression and bipolar syndrome, nausea, lack of appetite, Alzheimer's disease. The effects last for solid 3 hours.