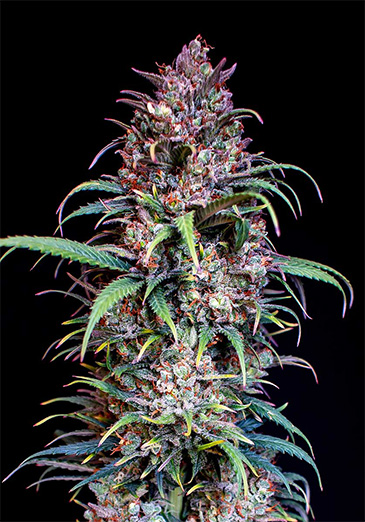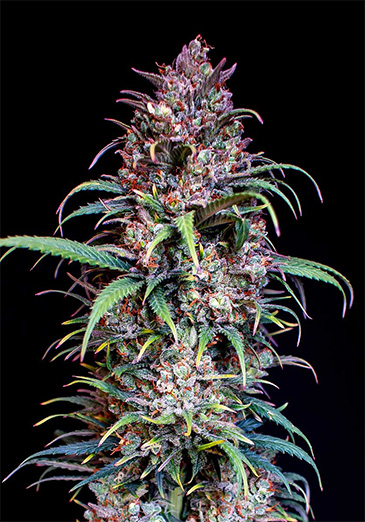 6 seeds
Satori USA
THC: 28%
Origin: Nepal / Afghanistan / Thailand
Type: 75% Sativa, 25% Indica
Height: 220 - 290 cm
Flowering: 90-95 days
Harvest: 800-1400 g/m2
General description
Satori USA is another brilliant Sativa-dominant based on classic Satori genetics with an interesting making history: Satori, known for its overwhelming psychedelic effects, was bred in bonsai vessels for a score of generations to make it more productive and broad-structured, with stronger roots. After achieving progress, Marley Seedbank crossed it with Northern Lights and then back-crossed the progeny with the bonsai Satori again. The result is this atomic hybrid, potent like a superhero – Satori USA. Sweet smelling, resinous, bright in colors and impressions, it should be smoked in carefully measured quantities so as not to get knocked out by its magic powers.
Grow peculiarities
Universal in regard of growing conditions, this strain can be cultivated indoors, out of doors, in greenhouses, hydroponic and aeroponic setups. Hardly capricious, Satori USA does require some Sativa growing experience for successful growing – probably not for first time cultivation. As for training methods, there are no limits: ScroG (best), LST, supercropping, bending or FIM, topping. Be careful not to keep Satori USA too dry, since as a Sativa-dominant it prefers a lot of water. Satori USA smell is rather intensive, although mildened with Northern Lights genes. Ready for harvest by mid or late October.
Effect
This strong mixture of Indica and Sativa impacts lasts for 3-4 hours, with extremely varying impressions. Satori USA gives every user what they want: adventures or fun time indoors, a sincere talk to your friend or a passionate and beautiful date, brilliant sex or a bewildering hiking, or best fishing ever. Kills depression and any kind of nerve strain, helps generate ideas and make fast decisions. Businessmen use this weed during midday break to recharge and keep it moving for the rest of day. Outstandingly potent, Satori USA portions should be considerately measured. More appropriate for afternoon and evening use.