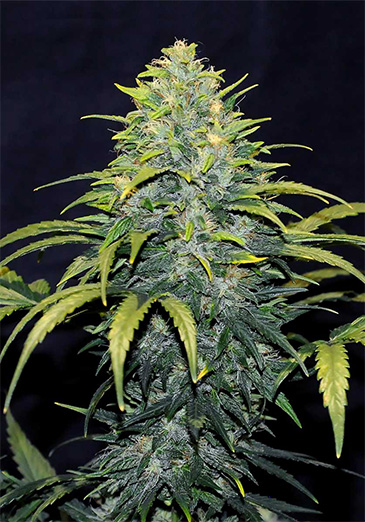 6 seeds

Auto Bruce Banner
THC: 27%
Origin: Colombian, Jamaican, Pakistani
Type: 73% Sativa / 22% Indica
Height: 120 - 160 cm
Flowering: 70 days
Harvest: 350 - 650 g/m2
General description
Bruce Banner has been valued by scores and hundreds of cannabis lovers all over the world. This leaning Sativa with mind-blowing THC concentration was derived from Strawberry Diesel and OG Kush, and such exquisite parentage is responsible for its rich fruity and citrus aroma with diesel hints. Marley Seedbank did not just create an autoflowering version: we also added the genes of a Colombian Sativa potent above average. Auto Bruce Banner from Marley Seedbank preserves all the famous features of this strain including an unusual tripping effect, but now it is more cerebral!
Grow peculiarities
Auto Bruce Banner has been thoroughly tested by the breeders, showing a great flexibility and universality in cultivation. Zero-level beginners will probably find it somewhat challenging for indoor growing, but with just a little experience and knowledge Auto Bruce Banner will be your sturdy reliable companion. Typically Sativa in their structure, Auto Bruce Banner plants possess an elegant shade of green, conical buds and prolonged leaf fingers. Expect a pungent stench starting from mid blooming. Ready for outdoor harvesting by early September.
Effect
The energising cerebral effect Auto Bruce Banner buds promise with their exotic fruity smell is by no means average. Users should measure their portions carefully, since this cannabis is extremely potent and may completely overwhelm you if overused. Mostly, Auto Bruce Banner is for forgetting fatigue and having as much fun as possible. In 5-8 minutes after smoking your body becomes lighter, and your thinking gains perfect clarity and opacity. Auto Bruce Banner is a healthy stimulant for any creativity or outdoor timespending, it also works great at dates as well as in the bedroom. The effects last for 2-3 hours.