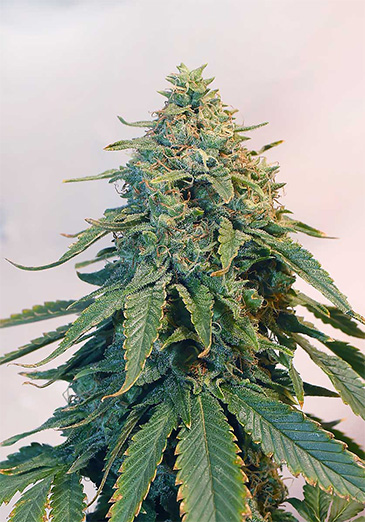 6 seeds

Auto Tangie
THC: 25%
Origin: Mexican, USA, Colombian
Type: 73% Sativa / 22% Indica
Height: 120 - 160 cm
Flowering: 63 - 70 days
Harvest: 500 - 800 g/m2
General description
Immensely popular in California for years, Tangie is now becoming the world's favorite with its unique sour-sweet taste and citric aroma. Marley Seedbank crew has dared the challenge of breeding their own enhanced autoflowering version of Tangie. The new Auto Tangie can boast a higher THC concentration, while its intricate tangerine smell has been accurately preserved. Originating from Mexican, Hawaiian and Colombian Sativas laced with potent Afghani Indica, Auto Tangie by Marley Seedbank is a top strain for any collector or gourmand!
Grow peculiarities
Fit for both indoor and outdoor growing, Auto Tangie has been proven a very sturdy variety capable of withstanding minor handling mistakes and adapting to any growing model: indoor or outdoor, greenhouses or hydroponic setups, terraces. Plants demonstrate a typically Sativa structure but can get broader if trained. Odor gets very intensive starting from mid-blooming, but can hardly be called pungent. Ready for outdoor harvesting by early September.
Effect
Smoking Auto Tangie buds creates a very happy feeling. Purely cerebral, this effect doesn't restrict your motion or communication – quite on the contrary, Auto Tangie often makes people chatty. A great source of inspiration, it can be of use to intellectual professionals searching for out-of-box decisions. Auto Tangie has also been appreciated as a wonderful companion in any outdoor activities as well as public performances, parties, dates. The impact lasts for up to 2 hours and a half, can be enjoyed at any daytime.